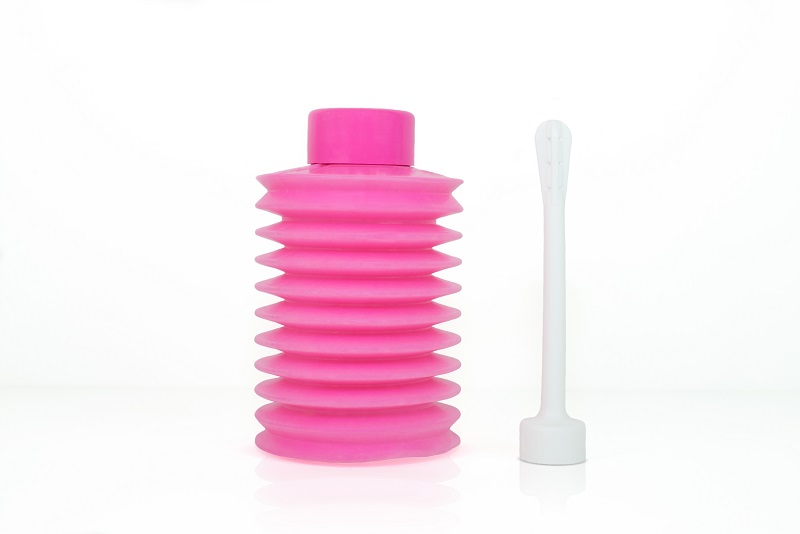 Approximately one in five U.S. women between the ages of 15 and 44 douche. Douche is a French word that means "soak" or "wash." In the United States, it refers to using a mixture of water and other fluids to clean out the vagina. Commercially produced douches usually contain fragrances and antiseptics.
The Benefits of Douching
The only benefit of douching is that some women claim it makes them feel cleaner. There is no scientific evidence that backs the idea that douching actually has a positive effect on health, and there are some risks.
The Cons of Douching
Most doctors will advise against douching. This process interrupts the natural balance of flora and acidity in the vagina. It can also lead to an overgrowth of harmful bacteria that can cause common problems like yeast infections. Other douching health risks include:
Pregnancy Problems – Douching can increase the risk of ectopic pregnancy and preterm birth.
Pelvic Inflammatory Disease – Douching can create an environment that allows a sexually transmitted infection (STI) to flourish.
Bacterial Vaginosis (BV) – Douching makes the vagina five times more likely to develop this type of infection compared to women who do not douche.
Dryness & Irritation – Douching can cause dryness and irritation in the vagina.
Should I Douche?
Doctors and experts agree that women should not douche. Some vaginal odor is normal and general good hygiene is recommended. If you notice strong odors, discharge, or other problems, contact Women's Health and Menopause Center to schedule an appointment.
#WomensHealthandMenopauseCenter