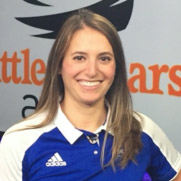 Rebecca grew up in New York and relocated to Michigan with her husband (Michigan native) in 2017. Rebecca graduated from New York University with her Doctorate of Physical Therapy in 2010.
After graduating, Rebecca specialized in outpatient orthopedic physical therapy, and was the Clinical Director of a busy outpatient office in Midtown Manhattan. After moving to Michigan, Rebecca was selected to open two Michigan offices for a local physical therapy clinic, and served as the facility manager at each of those locations.
After Rebecca and her husband had their first child in 2019, Rebecca experienced first-hand the need for, and importance of, women's health – especially post-partum. Rebecca immediately started taking courses on pelvic floor, and quickly started treating pre and post-natal patients. Since becoming passionate about a women's health and pelvic floor practice, Rebecca has experienced how few women understand the benefits of seeing a women's health specialist – even those who are not pre or postpartum.
Rebecca is ecstatic to be part of the Women's Health and Menopause team, and can't wait to start helping every patient that walks through the door!