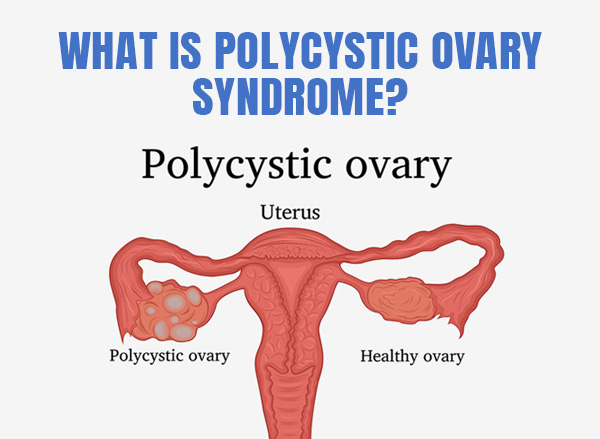 Polycystic ovary syndrome, also known as PCOS, is a common condition that affects women who are at reproductive age. It is a hormonal disorder that has no known cause. PCOS causes ovaries to produce irregular eggs or may prevent them from releasing eggs during ovulation.
Possible PCOS Causes
While the cause of polycystic ovary syndrome is not known, there are some conditions that could play a role.
Low-grade Inflammation – Studies have shown that women diagnosed with PCOS also have low-grade inflammation that stimulates ovaries, causing them to produce androgens.
Excessive Androgens – Excessive androgens can cause acne, hirsutism and also lead to blood vessel and heart problems.
Hereditary Factors – Some genes have shown a link to PCOS.
Excessive Insulin – Excessive insulin can cause increased production of androgens which affects ovulation.
Symptoms of Polycystic Ovary Syndrome
Patients may notice PCOS symptoms appearing around their first period or later in life, especially in response to a significant weight gain. If you notice two or more of the following, you may have PCOS:
Irregular periods including prolonged or infrequent menstrual cycles
Elevated male hormone levels that cause excessive body and facial hair, male-pattern baldness, or severe acne
Enlarged ovaries that do not function properly
How to Treat PCOS
There is no single cure for polycystic ovary syndrome. You should talk to your doctor to discuss treatment options. It is advised to maintain a healthy diet and exercise regimen.
A prescription cream may be available to slow the rate of hair growth. Hormonal birth control, Metformin, and anti-androgen medications may also be recommended. If you are suffering from the signs of PCOS, contact Women's Health and Menopause Center right away to schedule an appointment.