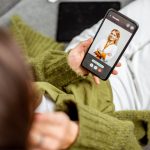 Dear Valued Patients, Family, and Friends,
We hope this finds you well. Your physicians and staff at Women's Health and Menopause Center are relieved to share that the steps we have taken to keep us all safe are holding strong. We have had no positive COVID-19 cases in the clinic. We maintain our dedication to your care and well being and will be remaining open as an essential business providing in-office care when necessary. In an effort to keep your family safe and continue to provide excellent care, we are implementing easy to use telemedicine visits.
Moving forward, the following topics are appropriate for a telemedicine visit:
urinary tract infection
vaginal infection
birth control
COVID 19 questions
mental health concerns
menopausal symptoms
abnormal vaginal bleeding
postmenopausal bleeding
premenstrual syndrome/PMDD
breast pain
hormone therapy
Of course, follow up visits with necessary exam, imaging and bloodwork, may be needed depending on the nature of your issue. We believe the telemedicine visit is an improvement over the phone call. It helps reduce lost time due to repeat phone calls and voicemails. It also improves the communication by creating a HIPAA compliant face to face interaction. If the conversation is of significant depth and detail, it may be submitted to your insurance for payment.
The physicians are excited for the opportunity to improve the patient care experience. Please contact us to schedule a telemedicine appointment. We look forward to seeing you face to face at your telemedicine visit!
Stay well,
WHMC Physicians