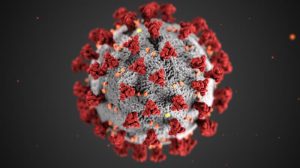 Dear Friends and Patients,
As the first cases of COVID-19 have spread to residents in our state, many of our patients have voiced concerns on what measures should be taken to reduce the risk of contracting the virus and what steps should be followed if you believe you may have been exposed, or think you have Coronavirus.
What to Do If You Think You May Have Coronavirus?
If you suspect you may have been infected with COVID-19 or are sick with the virus, adhere to the recommended steps by the CDC to help prevent the disease from spreading to people in your home and community.
If you think you have been exposed to COVID-19 and develop a fever and symptoms of respiratory illness, such as cough or difficulty breathing, call your healthcare provider immediately.
Important Links
Sincerely,
Women's Health