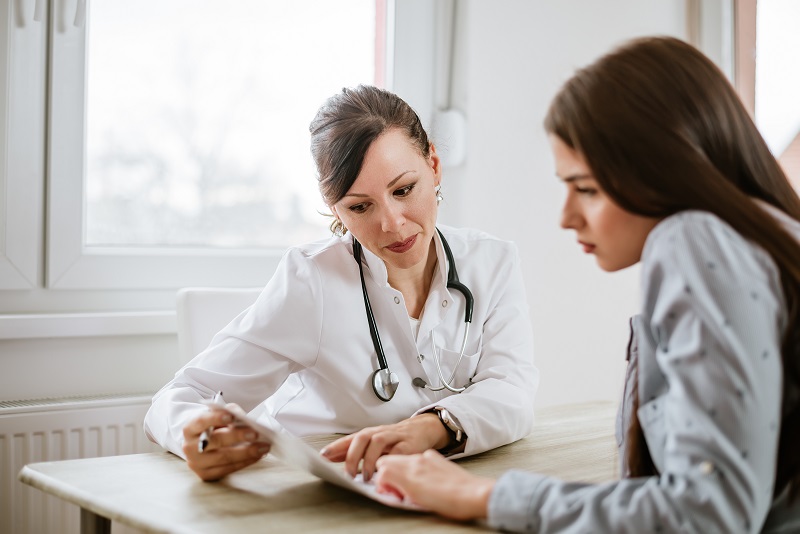 Polycystic ovary syndrome (PCOS) is common among women who are of reproductive age. This hormonal disorder doesn't have a known cause. Early detection can reduce the risk of complications like heart disease or type 2 diabetes.
What Is Polycystic Ovary Syndrome?
This condition is a hormonal imbalance that affects the ovaries. Women with PCOS will produce an egg during her normal menstrual cycle. However, the condition may cause the egg to incorrectly develop or may prevent it from being released during ovulation. It can cause female infertility as well as the development of cysts.
Symptoms of Polycystic Ovary Syndrome
The symptoms of PCOS are focused around the menstrual period. It usually appears during a woman's first period but can also show up later in life after significant weight gain. Common signs of PCOS include:
Excessive Androgen Production – An increase in male hormone production can cause excess body and facial hair growth, severe acne, and male-pattern baldness.
Irregular Periods – PCOS can cause irregular periods that can be prolonged or infrequent.
Polycystic Ovaries – PCOS can cause enlarged ovaries with follicles that surround eggs.
Treating Polycystic Ovary Syndrome
It is important to get the advice of an OB/GYN if you notice changes in your menstrual cycle or other symptoms. Only a professional can provide an accurate diagnosis. A lifestyle change with a healthy diet and exercise may be recommended. You may also be prescribed medications like birth control pills or progestin therapy.
If you have questions about polycystic ovary syndrome or other reproduction conditions, let us know. Contact Women's Health today to schedule a gynecological appointment.