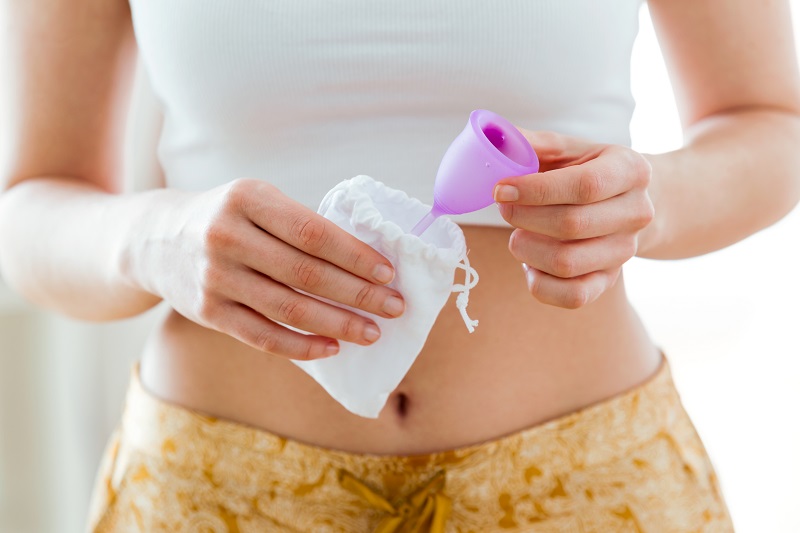 A menstrual cup is a small and flexible cup designed for women during menstruation. One of the reasons that a menstrual cup has gained traction recently is due to the fact that it is considered eco-friendly compared to other alternatives, such as tampons. This is due to the fact that tampons tend to end up in landfills. Menstrual cups are reusable, which can contribute to reducing overall global solid waste.
While a tampon is designed to absorb the menstrual flow, the menstrual cup is actually designed to collect it. The individual is supposed to insert the cup into her vagina before menstruation begins, and the cup should rest against the vagina walls.
Menstrual cups have actually been around for decades, invented in the 1930s. The first menstrual cup meant for commercial purposes was patented in 1937. If the menstrual cup is sanitized properly, no health risks have been associated with it. There are also various sizes of menstrual cups based on age and whether the woman has ever given birth vaginally, for example. The costs vary widely across the world, and they tend to be more popular in developing countries. There are also translucent menstrual cups, as well as colorless cups, and cups that come in various colors. The cup is meant to be removed every 4-12 hours.
If you have any questions about what is best for you, please speak with our gynecologists during your appointment. Contact Women's Health to schedule a time to come into our West Bloomfield office.