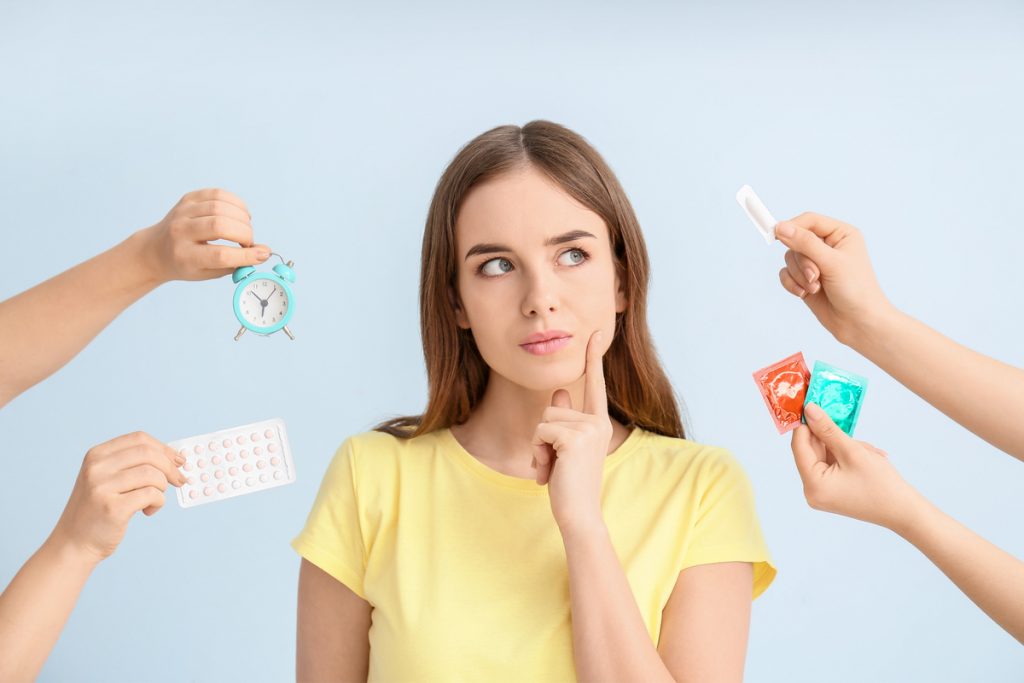 The right or best birth control method differs from person to person. The right birth control is the one that most fits into your lifestyle and most effectively prevents pregnancy for you
What should you consider?
There are several factors to consider when choosing the "right" birth control. Some of them include:
Degree on Effectiveness
More than 99% effective
Contraceptive implants
Hormonal and copper intrauterine device (IUD)
Female sterilization
Male sterilization
More than 99% effective if used correctly, but less than 95% effective with typical use
Contraceptive injection
Oral pills (either combined pill or progestin-only pill)
Contraceptive patch
Vaginal ring
98% effective if used correctly
95% effective if used correctly
92-96% effective if used correctly
Frequency of use
Permanent
Male sterilization
Female sterilization
Long-acting
Contraceptive implant (every three years)
Hormonal IUD (every five years)
Copper IUD (every 5 to 10 years)
Every 2 to 3 months
Every month
Every week
Daily basis
Oral contraceptive pill (the combined pills can be taken every day for three weeks with a week off each month).
Every time you have sex
Male condom
Female condom
Diaphragm or cap
 Will you need skilled help?
You will need a health professional to help you with the following birth control methods:
Contraceptive implant
Hormonal and copper IUD
Protection against sexually transmitted infections (STIs)
If you want your birth control methods also to protect you from sexually transmitted infections (STIs), you may be looking at:
Other things to consider include:
Mode of action
Your weight
If you smoke
Partner(s)' preferences
Cost
Side-effects
Future plans for a child
You can talk to your doctor or health provider to provide details on whatever concerns you have about choosing the right birth control.