I Support The Girls is a non-profit organization seeking donations, including bras, underwear, and feminine hygiene products. The organization supports women who are victims of domestic violence or sex trafficking, those dealing with homelessness, and those displaced due to natural disasters.
In 2019, I Support the Girls donated over 45,000 products and almost 8 million products donated to date.
Featured in 375 media outlets, and partnering with over 500 businesses and corporations, I Support the Girls is providing women with the basic necessities that they may not have access to.
Since the beginning of the COVID-19 pandemic, I Support the Girls has seen a 35% in requests for these products and is seeking donations to continue to meet the needs of women all over the world.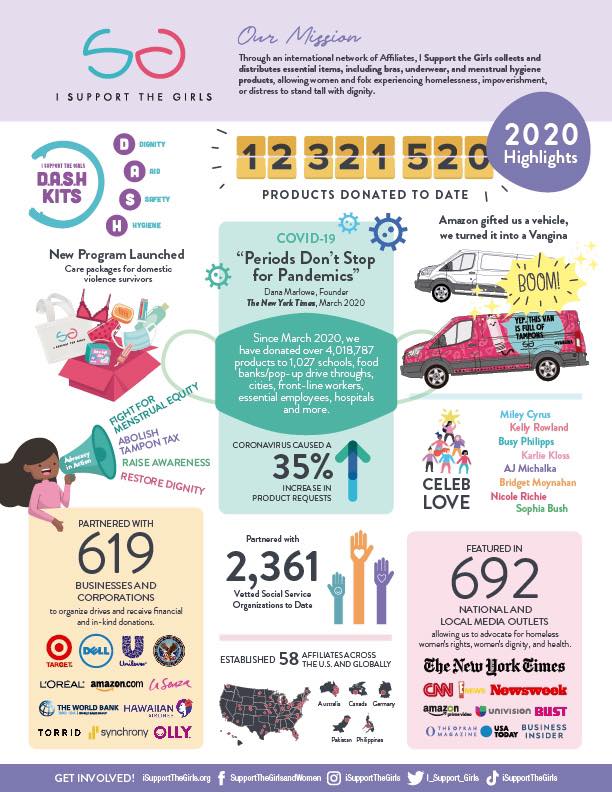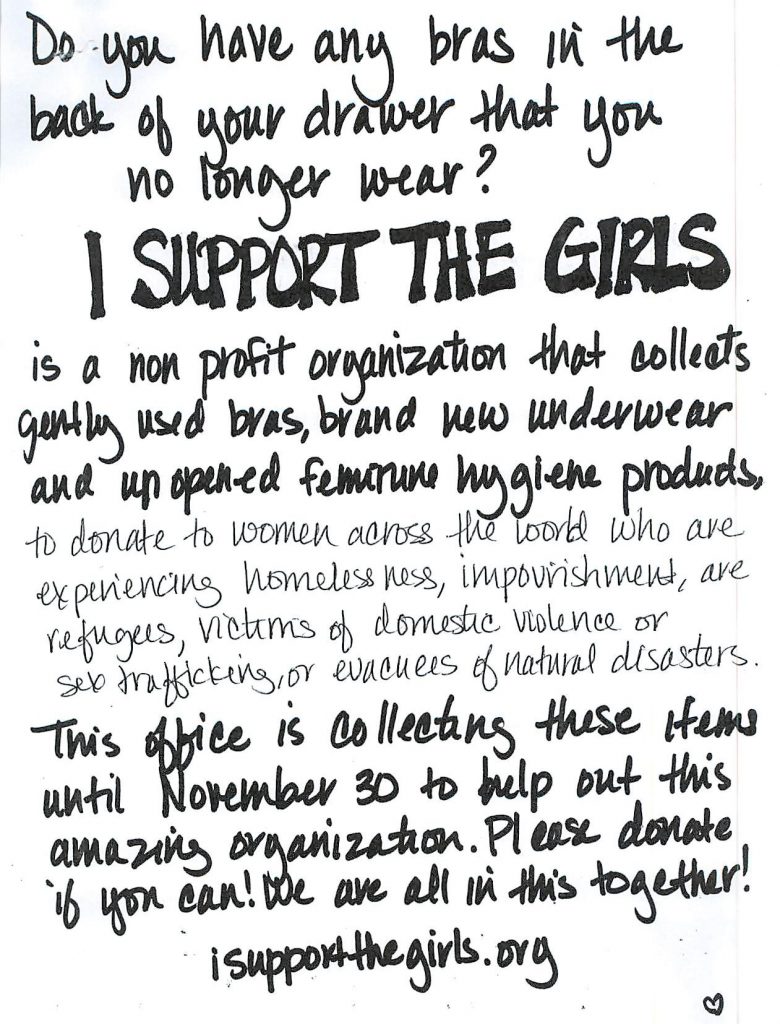 Learn more at https://isupportthegirls.org/