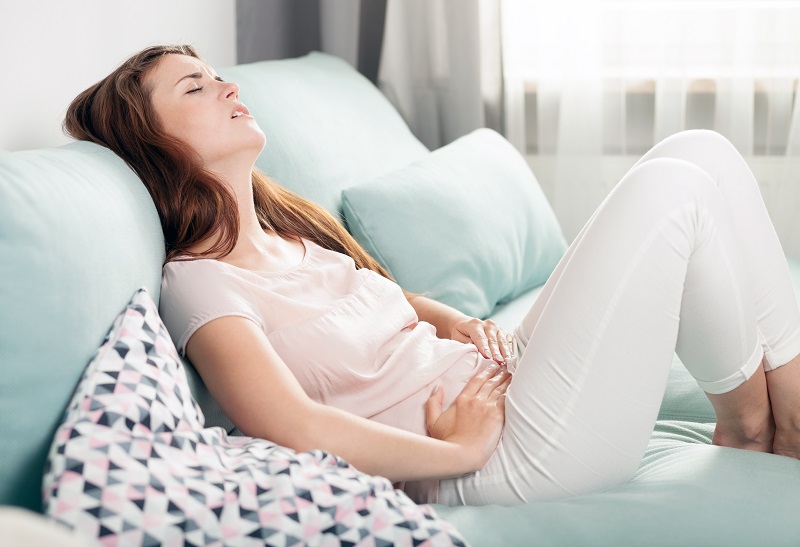 Dysmenorrhea is the medical term used to describe painful cramps during menstruation. These are caused by uterine contractions. As the uterus tightens, it can press on nearby blood vessels and cut off the oxygen supply to muscle tissue. This causes the discomfort some women experience.
Two Types of Dysmenorrhea
There are two types of dysmenorrhea. The first is called primary dysmenorrhea and includes common menstrual cramps.  The other is secondary dysmenorrhea. This is the result of a disorder in the reproductive organs. It can be caused by several different conditions, including:
Benign tumors (fibroids) – Growths found along uterus' inner wall
Pelvic inflammatory disease – Bacterial infection in the uterus that can spread
Cervical stenosis – narrowing of the uterine opening
Adenomyosis – Occurs when uterine lining grows into muscle
Endometriosis – Tissue that lines the uterus is found outside of it
Reducing Menstrual Cramps
If you experience secondary dysmenorrhea, you should talk to your gynecologist about treatment options. For women with primary dysmenorrhea, you can try the following methods to help reduce pain and discomfort.
Rest as needed during your period
Avoid salt and caffeine
Avoid alcohol and tobacco
Massage your abdomen and lower back
Start exercising regularly (ask your doctor before beginning an exercise program)
You can also take an over-the-counter pain reliever. If these methods do not help, talk to your gynecologist about additional options. You may be prescribed a higher dose of Ibuprofen or a similar pain reliever. Some women take oral contraceptives to help manage menstrual pain.
Make an appointment with Women's Health in West Bloomfield if you have period discomfort to ensure that you aren't experiencing the effects of an underlying health condition.