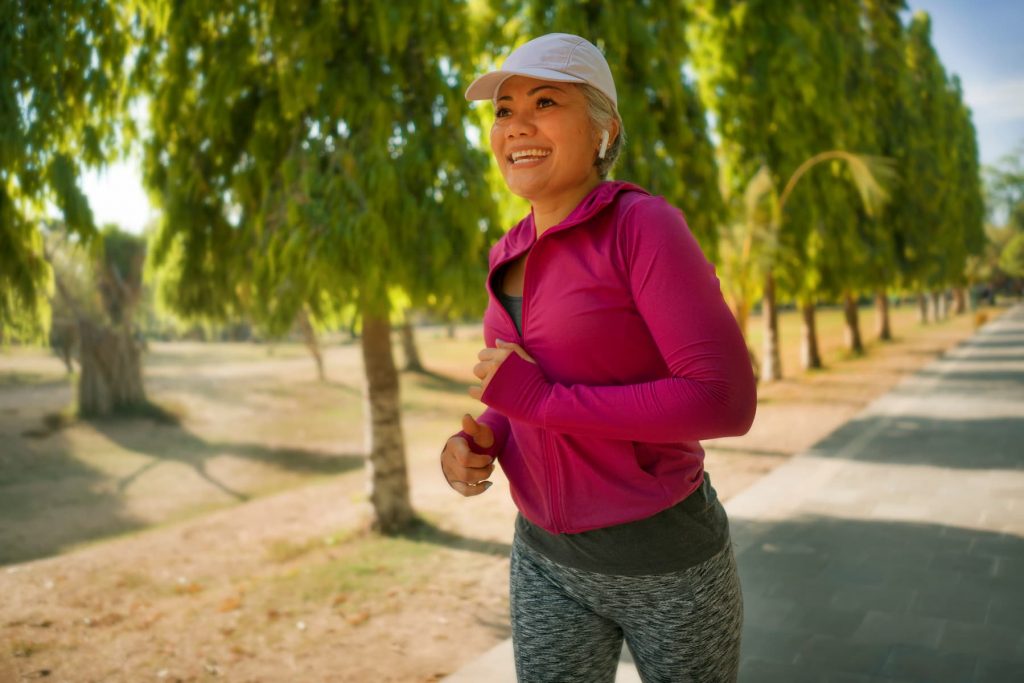 Menopause is a transformative journey that brings about many changes in a woman's life. While we often associate menopause with hormonal fluctuations and hot flashes, it's important to remember that this stage can also impact our physical health. One key aspect is maintaining mobility and ensuring that we stay active and fit as our bodies go through this transition. Explore some valuable tips on staying mobile and active during menopause with us. 
Tips on Staying Mobile During Menopause:
Find an Activity You Enjoy:

The key to sticking with an exercise routine is to choose an activity you genuinely enjoy. It could be dancing, swimming, hiking, yoga, or walking. Doing what you enjoy makes the activity nothing but a pleasure.

Stay Consistent:

Aim for at least 150 minutes of moderate-intensity aerobic activity per week, along with muscle-strengthening activities on two or more days per week. Reap the benefits of exercise by staying consistent.

Prioritize Strength Training:

Muscle loss is common during menopause, so incorporating strength training exercises into your routine is essential. This can be as simple as using resistance bands or lifting weights.

Stay Hydrated:

Proper hydration is crucial during exercise, as it helps regulate body temperature and prevent overheating, which can be a concern during menopause.

Listen to Your Body:

Be mindful of how your body responds to exercise. If you experience pain or discomfort, it's essential to adjust your routine and consult us if needed.

Warm-Up and Cool-Down:

Always start your workout with a warm-up and finish with a cool-down. This helps prevent injuries and can help reduce muscle pain.
Let Us Help You:
At Women's Health and Menopause Center, we understand that each woman's journey through menopause is unique. Our dedicated team of Healthcare Professionals is here to provide personalized guidance and support to help you maintain mobility and overall well-being during this phase. Our goal is to empower you to stay mobile and active, promoting a healthy, vibrant, and fulfilling life during and beyond menopause. Visit our Contact Page or call 248-932-9223 to book an appointment.