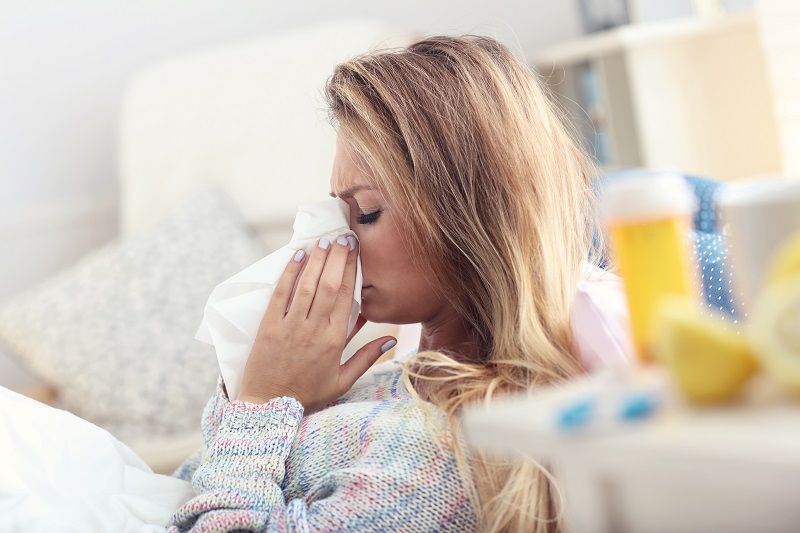 One of the many reasons we get sick more often during the winter season is due to the fact that we spend more time indoors. With closer contact with more people, it makes sense that we are more prone to catching colds and flu.
Another reason for pesky colds and flu to be more contagious in the winter months, is the cold air from the outdoors and the dry air from the indoors play a vital role in protecting aerosol droplets we cough and sneeze into the air which allows the droplets to spread more easily leading to disease, according to researchers at the University of North Carolina.
Below are three things you can do to help prevent yourself from catching an illness:
Wash Your Hands
Many diseases and conditions are spread by not washing hands with soap and warm water. Wash your hands thoroughly and regularly and dry them completely to avoid spreading germs and getting sick.
Proper Nutrition
Aim to eat more fruits and vegetable to increase immunity, especially those that are abundant in soluble fiber, vitamin C and D. Christina Sherry, Ph.D., R.D., of the University of Michigan, Ann Arbor points out that consuming foods such as citrus fruits, apples, carrots, beans and oats help to fight inflammation and improve immunity.
Exercise
When you exercise, you increase your circulation and blood flow throughout your body which boosts your immune system. Consult your obstetrician before starting a new exercise program if you are pregnant.
If you have come down with an illness and are pregnant, consult with your Women's Health and Menopause doctor before taking any medications. Contact us to make an appointment.
#WomensHealthandMenopauseCenter #BoostImmunity #ProperNutrition #WinterIllness