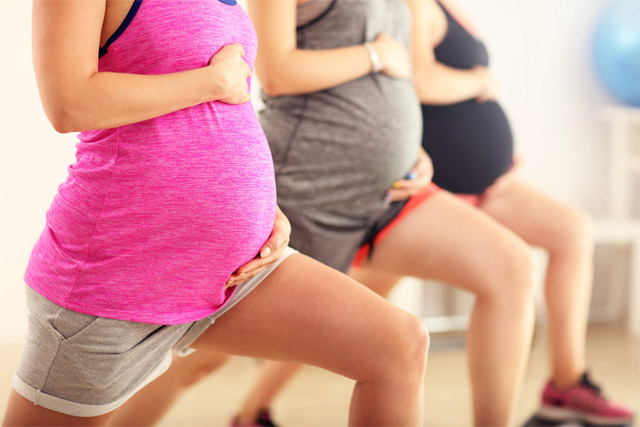 Exercise during pregnancy can be very beneficial for moms and their babies. Regular workouts can reduce back pain, manage weight gain, and improve overall health and wellbeing. It's important to know what type of exercise is safe before you get started. What do you need to know about pregnant moms-to-be and exercise?
Walking Is a Good Start for Women of All Fitness Levels – Walking is a great exercise choice for everyone, including women who did not workout much before they became pregnant. Try to maintain a brisk pace and always wear comfortable clothing and appropriate walking shoes.
Swimming Provides Benefits without Excess Joint Pressure – Swimming lets pregnant moms get the benefits of a workout with less joint pressure. Water makes the body feel weightless, which improves your range of motion.
Consult Your Doctor Before Working Out with a Pre-existing Condition – If you have a pre-existing condition like asthma, diabetes, or heart disease, you should consult your doctor before doing any exercise. Physical activity could be harmful in these situations.
Prenatal Yoga Helps with Flexibility and Circulation – Prenatal yoga helps you stay limber and can improve relaxation. It also stimulates blood flow throughout the body while strengthening muscles. Avoid poses that require lying on the back or abdomen after the first trimester.
Avoid High-Impact Activities or Those with a Risk of Falling – Sports and other activities that have a higher risk of impact or falling should be avoided during pregnancy.
A medical professional can provide exercise guidelines based on your health status. Every individual is unique, contact Women's Health today to schedule an appointment to discuss what exercise plan is best for you during each stage of your pregnancy.
Talk to your obstetrician before beginning or increasing any physical activity.