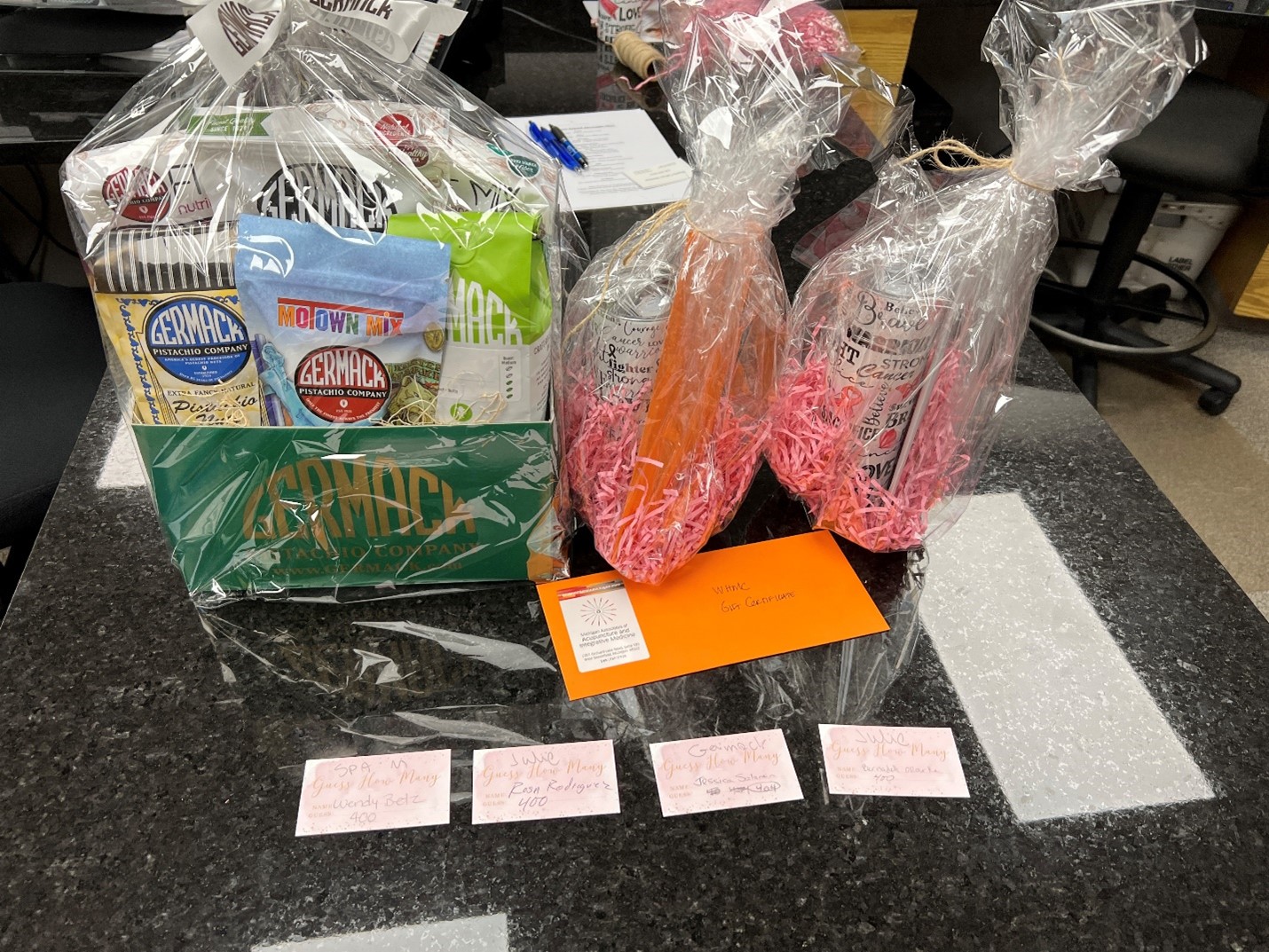 Women's Health and Menopause Center sends a special thank you! We are sharing our gratitude to everyone who attended our Mammograms and Mimosas event this past Saturday, 10/8/2022. We were able to bring awareness to breast cancer, share the importance of screening, and brighten people's days with vendor's services.
We hosted a "Guess How Many Kisses" game where participants guessed how many Hershey Kisses were in a glass jar. We started with 409 pieces of candy in the jar. Dr Marcotte joined us and ate 7 pieces thus leaving 402. We had four grand prize winners who won goodie bags put together by OMA Comp, Spa Mariana, Michigan Associates of Acupuncture and Integrative Medicine, Germack, and more sponsors.
In addition to hosting fun games, we were able to screen our participants for breast cancer through mammogram scans. Big shoutout to our mammogram team that did an amazing job performing the screenings and thanked them with flowers.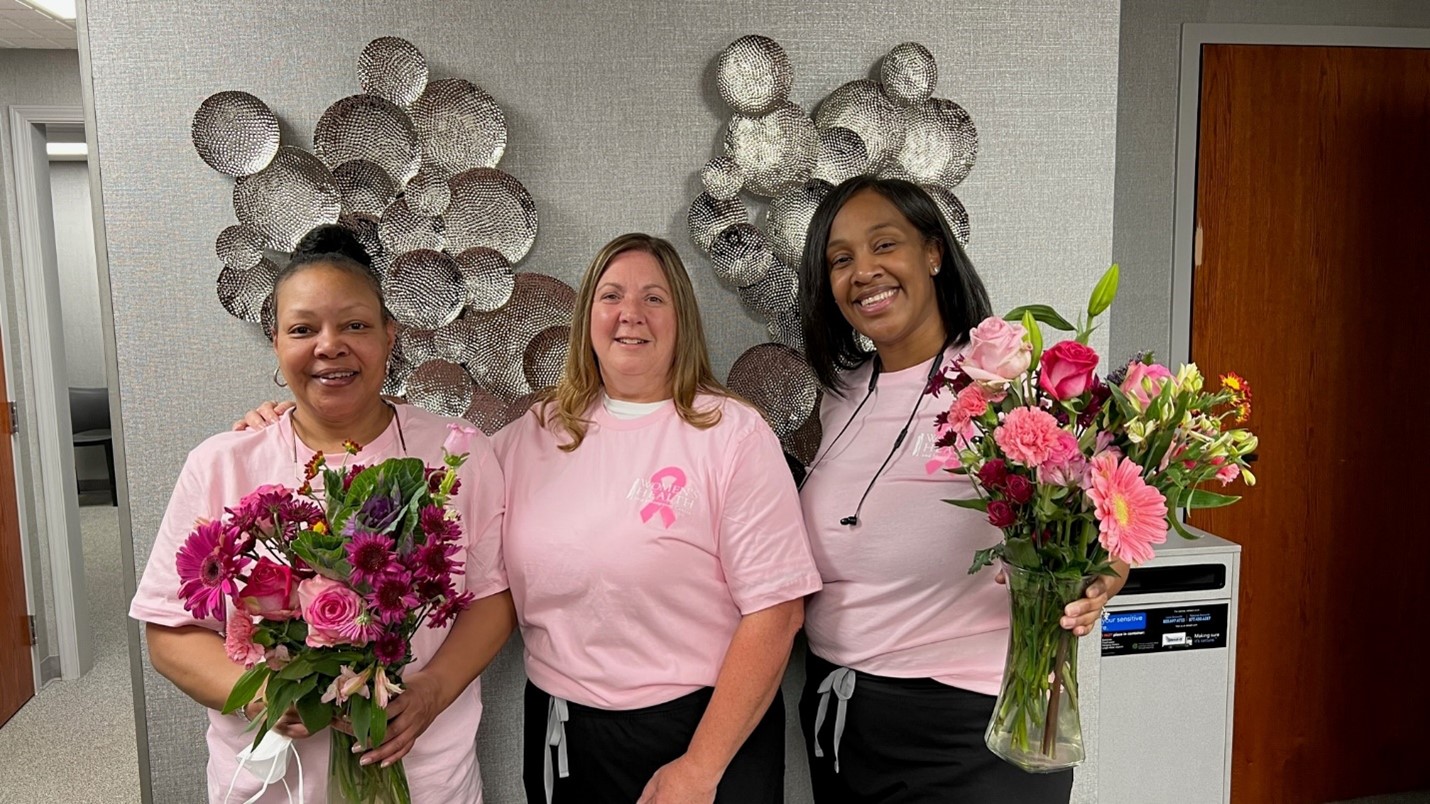 Guests also enjoyed a refreshing mimosa while having options to sample services from other event sponsors.
If you would like to be a sponsor for our future events submit a request through our contact page.