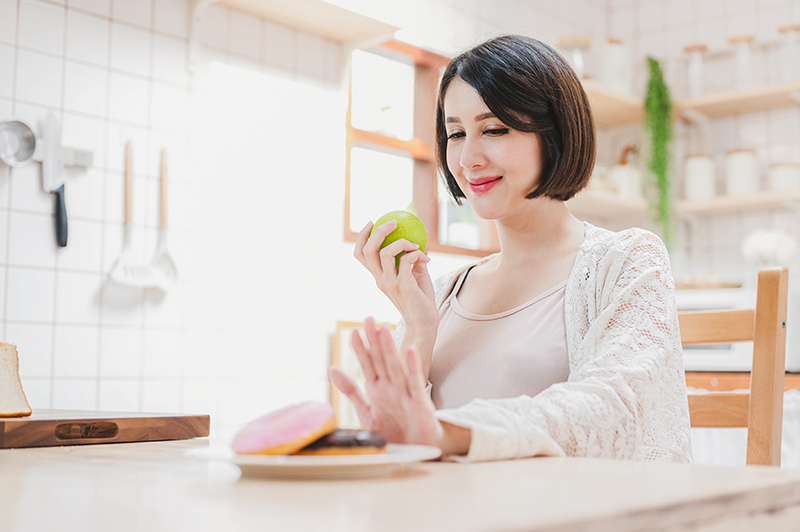 Many women worry about proper nutrition for their baby-to-be during pregnancy. It's just as important for you to have proper nutrition at a time when your body demands it the most. There are lots of options when it comes to your diet and making the right choices can be difficult, especially when you are receiving contradictory information from friends and articles on the web.
We are providing these tips to ease your diet search process and inform you of healthy options when you're going through pregnancy.
DIET OPTIONS DURING PREGNANCY 
A Proper Pregnancy Diet
Dairy
Calcium and protein are two nutrients that are very important to the growth and development of your baby. Greek yogurt has a very high level of calcium compared to other dairy products. You can create parfaits and smoothies with this yogurt and make yourself a tasty treat!
Legumes
During pregnancy, your body needs more fiber, protein, iron, folate, and calcium. Legumes are a great way to supply your body with those important nutrients. Soybeans, peanuts, chickpeas, beans, peas, and lentils are all great options when it comes to choosing legumes.
Sweet Potatoes
Vitamin A is essential to your baby's development. Sweet potatoes contain beta carotene which is converted into vitamin A when it reaches your body.
Lean Meats and Salmon
Lean meats provide your body with the needed boost of iron, vitamin B, and choline. During pregnancy, your body is going to need more of these nutrients. Salmon contains omega 3 fatty acids which have a lot of added benefits when consumed. Fish that are high in mercury content should be avoided during pregnancy, as too much mercury can be toxic to your body.
 Eggs
Eggs are a superfood that contains many nutrient you will need during pregnancy. Whether they're scrambled, hard-boiled, fried, or over easy, there are many different ways you can wake up in the morning and enjoy a healthy breakfast with eggs.
Prenatal Vitamins
Prenatal vitamins help your baby with the development of their teeth and bones. These vitamins provide the needed amounts of Iron and Folic Acid, both of which will be needed during pregnancy. Prenatal vitamins should ideally be started before you conceive. Make an appointment with your Women's Heath doctor if you are planning on getting pregnant.
Peanut Butter
It is a common myth that eating peanut butter when pregnant can make your baby allergic to peanuts. Click here to read our blog article to learn more.
Food to Avoid
Raw Foods
Avoid raw foods. Raw foods such as meat and fish may increase your risk of infection from bacteria and parasites.
Unpasteurized Juices and Dairy
Unpasteurized dairy and fruit juices should be avoided during pregnancy. The pasteurization process eliminates the risk of bacteria, so if you're going to drink juice or dairy, make sure it is pasteurized, otherwise, you may be at risk of consuming harmful bacteria.
Certain Fish
Certain fishes have high levels of mercury which can be harmful to you and your developing baby. The list of high mercury fishes includes Sharks, Swordfish, Tuna, Marlins, King Mackerels, Tilefish, and other larger species with long lifespans.
Junk foods
Junk foods do not contain the necessary nutrients that are needed to support you and the development of your baby. Avoid snacking on junk food, and instead, when you get the craving to snack, enjoy fruits, veggies, peanuts, Greek yogurt, or cheese sticks, these are all healthy snack options.
Caffeine
High caffeine intake during pregnancy restricts fetal growth and can increase the risk of low birth weight at delivery. It is recommended to consume less than 200mg of caffeine per day when pregnant.
Alcohol
Drinking alcohol during pregnancy puts your baby at risk of fetal alcohol syndrome, birth defects and long term health issues. Alcohol, drugs and smoking should be avoided during pregnancy. If you are addicted to any of these, please talk to your doctor before getting pregnant.
If you are vegan, vegetarian or on a restricted diet or want to learn more about a safe and smart pregnancy diet, make an appointment to consult with your Women's Health and Menopause Center obstetrician for food recommendations and nutrition information.