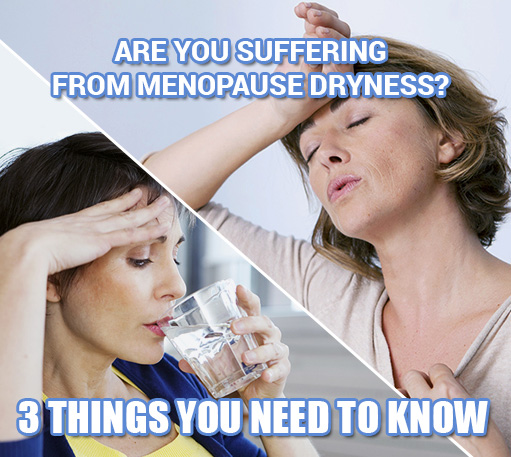 3 Things You Need to Know
Growing older does many things to the female body. A loss of estrogen can cause the vaginal walls to tighten and become less elastic, creating a problem known as menopause dryness. They also become more fragile, which can lead to damage during sexual intercourse. There are options available that can help you restore your sex life.
Introduce a Lubricant & Moisturizer
You don't have to jump directly to hormone therapy to solve menopause problems. You may be able to overcome aging with lubricant and a moisturizer. Vaginal moisturizers work much like the products you use on your face or other parts of the body. Look for a product made specifically for this area and use it consistently.
Find a lubricant you like, taking care to avoid anything with scents or flavors because they are more likely to irritate. A water-based product is better if you require protection from STDs because they won't degrade condoms.
Begin Estrogen Treatment
Hormone therapy is an option some women choose to combat menopause dryness and other symptoms of aging.  It's very effective for restoring the vagina because it increases secretions and thickens the mucous membranes. This type of therapy is typically administered as either a tablet, cream, or vaginal ring.
Stay Active!
Once you find a solution that works, staying sexually active will help. When you avoid sex for long periods, the vagina becomes tighter which can make the problem worse. Regular activity will help prevent discomfort. If you have questions about preventing or helping menopause dryness, contact Women's Health and Menopause Center office to make an appointment.