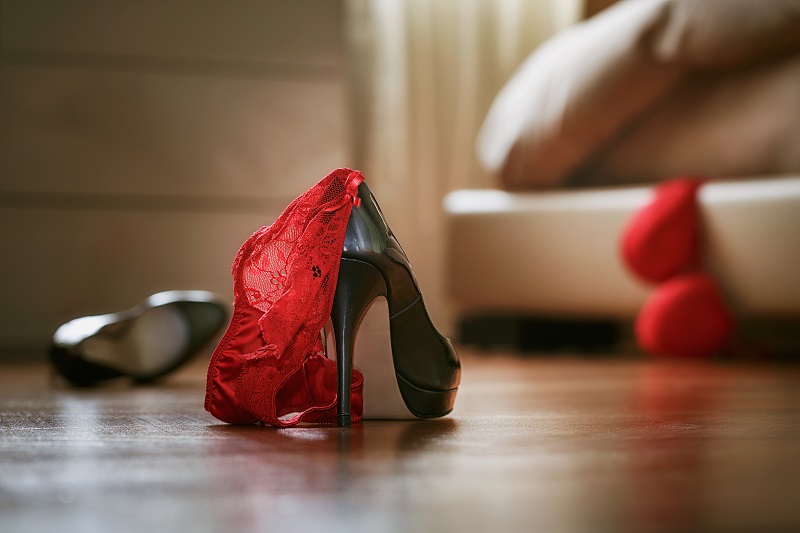 Sex should be a positive, enjoyable experience. While it's a normal part of nature, it can come with risks. There are simple things you can do to minimize the dangers and keep yourself safe from STDs, emotional distress, unwanted pregnancy, and other intercourse-related concerns.
Have Protection Ready
Have protection ready, even if you don't think you'll need it. That goes for both parties. Don't assume your partner will always supply condoms or contraceptives. Be proactive and have these items on hand so you can go through with your plans without putting yourself at risk.
Communicate with Your Partner
Communication is important in sexual relationships. Discuss boundaries with your partner as well as any other concerns you have. Make sure you are on the same page about protection. Build trust over time with low-risk activities.
Be Open About Discussing STDs
Sexually transmitted diseases (STDs) should be a part of the conversation when discussing sex with your partner. Make sure you are both honest and upfront about existing conditions and health risks. Take all necessary precautions to prevent the spread of STDs.
Get Vaccinated for HPV
The HPV vaccine is recommended around the age of 12. Adults can also get vaccinated if they missed immunization as a child. Young adults age 26 and under can receive shots to protect themselves. Your gynecologist can provide more information on a recommended immunization regimen.
Schedule Regular OB/GYN Appointments
Sexually active women should keep in touch with their doctor. Regular screenings are the most effective way to catch problems early.
Contact Women's Health and Menopause Center today to schedule an appointment.
#WomensHealthandMenopauseCenter #SafeSex #HPV #HumanPapillomavirusVaccine #SafeSexTips #STD #OBGYN