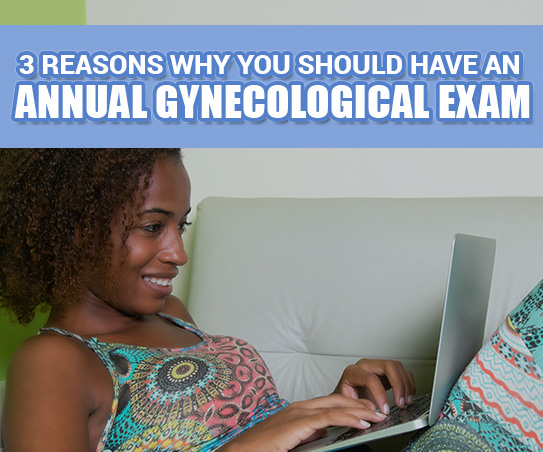 There is some debate over how frequently a woman should have a gynecological exam. Your doctor is an important part of maintaining good health. Why should you consider scheduling annual gynecological exams?
Make Informed Decisions About Your Health
Your OBGYN has the expert advice you need to make informed decisions about your health. Are you wondering if you should change birth control methods? Are you concerned about certain aspects of your sex life? Do you plan to get pregnant in the future? Are your menstrual periods irregular? Talk to your doctor to get sound advice that can help you now or allow you to plan for the future.
An Annual Exam Can Save Your Life
Did you know that your annual gynecological exam could save your life? Early detection of diseases can make a huge difference in treatment and recovery. Your OBGYN can identify serious conditions like breast cancer or cervical cancer. In fact, many women notice no symptoms of cervical cancer and it is caught by their doctor performing a pelvic exam and pap smear.
Patients who have invasive cervical cancer that was detected early have a 91% five-year survival rate. If cancer goes unnoticed and is given time to spread, then that rate goes down to 57% and lowers to 17% if the cancer reaches a distant part of the body.
Accurate Diagnosis of Changes or Problems
If you notice new changes or problems, it's best to get the analysis of a medical professional. That way you can breathe easy knowing it's not a bigger problem or seek treatment right away if it is. Whether you have questions, concerns, or are due for an annual gynecological exam, Women's Health and Menopause Center can help. Call us today to schedule an appointment.